Revolutionize the financial market with
Crypto-Friendly Banking Solutions
To assist you in launching your crypto-friendly bank, we provide a complete white label banking ecosystem.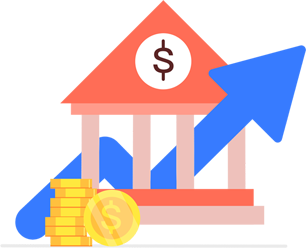 Providers of
Crypto-Friendly Banking Solutions
Establish a digital asset bank with the help of your preferred technology partner.
Do you want to start a crypto bank as an early-stage company, a well-established business, or a financial institution? Skyach software solutions can help you to launch your product faster.
Skyach offer a white-label digital asset banking solution that includes everything you'll need to start and administer your own financial institution. From bank accounts, credit/debit cards, and payments to trading, lending, and user onboarding, our white label Fintech platform can manage it everything.
Make use of our financial experts' and blockchain developer's experience and abilities to offer your customers a seamless digital asset banking solution.
What is the White Label
Digital Asset Bank Solution

that we provide?
Cryptocurrency integration into banking
We created white-label digital asset bank software to assist you create a new economy bank as part of our aim to stay on the forefront of technology of digital transformation.
Our platform
Simplifies and automates the process to create and operating a fully digital bank, offering you a competitive advantage.
Even for established institutions, it offers as a cornerstone of augmented performance while allowing them to keep their simple scientific system.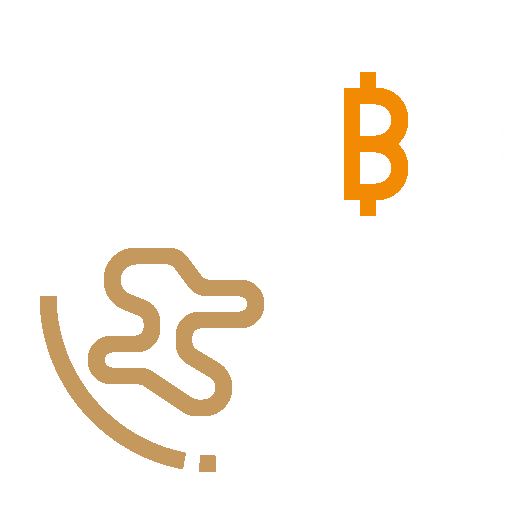 The cornerstone of our White Label Crypto
Compatible Banking Platform
Financial characteristics that are completely interconnected to ensure that banking services run smoothly.
All of the features that your customers expect from a bank are included in our crypto-friendly mobile banking solution. It was designed to meet all of your clients' requirements, which include:
A user-friendly front-end: Use our white-label mobile app or incorporate our banking features into your existing infrastructure.
Use our API management system: to verify that your connection with a third party is secure.
Modules for banking: Complete banking features such as customer onboarding, customer account, trading, lending, and payments ensure a smooth banking experience for your customers.
The
Fintech Banking Solution

we Offer
Everything you'll need to begin building a digital asset bank
We offer a crypto-friendly core banking solution that incorporates the following features as professionals in the field of digital asset technology:
Open a bank account
To enable payments for your customers in the European region and abroad, open a SEPA IBAN account and a SWIFT IBAN account in your name.

Debit Card
Debit Card Issue debit cards to your clients that can be filled with fiat and cryptocurrencies and used at merchants both online and in shops all around the world.

Using a Credit Card
Allow your consumers to spend crypto and fiat currencies in real life everywhere Mastercard is accepted by issuing contactless cards (Mastercard).

A wallet that is managed by the customer
Provide your consumers with a safe crypto wallet where they may store and send numerous coins. Your consumers have complete control over their funds and own their private keys.

Money transfer
Get a digital remittance service that allows you to conduct cross-border transactions instantly, securely, and efficiently.

Accounts Payable
Take advantage of a POS-enabled payment platform (Point of Sale) that gives you unrestricted access to borderless crypto and fiat cash payments.

Payment Gateway for Merchants
Develop a trade finance interface that enables people to send and receive business payments in real time from any location in the globe.

A Cryptocurrency Trading Desk
Make your customers a trading platform so that they can buy and sell bitcoins from their regular bank accounts.
Allow your consumers to change
cryptocurrencies for

free using Text Bit

In order to send Bitcoin to someone locally or globally, users must often pay a mining fee to the network.
Your clients may send Bitcoin for free by SMS with Text Bit. It's simple to use — your clients may choose a contact from their phonebook and have assets transferred directly to them. To ensure safe fund transfers, all transactions are confirmed using two-factor authentication (2FA).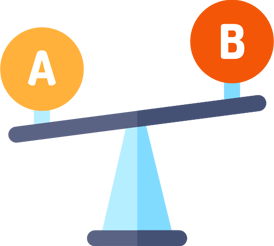 Why should you entrust us with the
launch of your crypto-friendly bank?
You can rely on a team of finance and technology specialists with real-world experience building digital banking success stories when you work with Skyach.
Technical Techniques

We are the only ones that employ Blockchain technology. We specialize on one field and are really good into this.

Professional Team

We have a staff of more than 100 professionals that can help you fine-tune your product, recommend the best technology, and even create communities and campaigns.

Rapid Evolution

We create solutions that are customized to your target audience. A well-thought-out plan guarantees that development and application go easily and effectively.

Unlimited Assistance

Our efforts does not finish after the product is released. We provide a variety of post-delivery services so that you can run a successful business.

Remarkable Results

We make an enormous difference. We make sure you get the most from your money.

Compliance and Regulations

On your behalf, we obtain all regulatory approvals and handle any compliance issues.
Talk to Our Experts
You are always welcome to have a friendly chat with us to discuss your business needs. We also offer free consultation catering to your business requirements.