Development Services for Blockchain-Based Procure-to-Pay Solutions
Improve the administration of commodities, services, and resources by accelerating the procure to pay cycle using a Blockchain platform.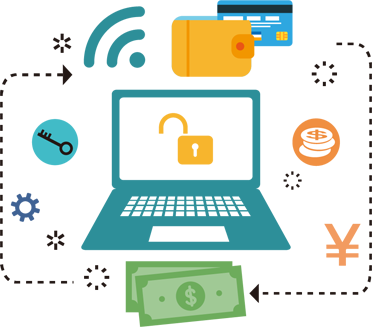 Procure to Pay Blockchain — Improved Monitoring and Disbursement
PTP is a multi-step procedure that links a client to one or more service/product providers.
It also entails stakeholder identification and verification, budgeting, invoicing, and payment settlement.
Challenges with the Traditional PTP Methodology
Procure-to-pay is a complicated business process that involves a number of different systems and actions. It is susceptible to fraud, money laundering, and inefficient processes. It must solve a variety of difficulties in terms of operational processes, transactions, and visibility across the supply chain because it is a crucial business process involving large financial flows. Inefficiencies in the current procure-to-pay process include manual and time-consuming operations, duplicate data, and more reconciliation concerns.
The common PTP issues that hinder the capacity to effectively execute and manage the main tasks are listed below.
Reduced Accuracy The chance of errors increases when data is entered manually on paper.
Visibility Issues Information interchange and accessibility are delayed throughout the supply chain.
Falsified Invoices There is no unified transaction history.
Transactions that are postponed Payments are slowed down by manual routing and sign-off processes.
Exorbitant Invoice Costs The cost of resolving human errors raises the cost per invoice.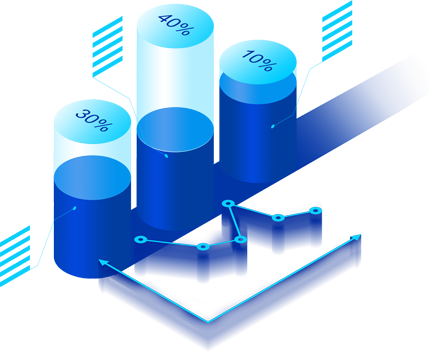 Skyach's Technique – Procure to Pay Blockchain Solution
Blockchain technology has the potential to disrupt the PTP process while also providing operational benefits such as improved transaction transparency, reliability, and effectiveness. In addition, by automating the interchange of information, blockchain in procurement can reduce the strain of streamlining.
We use blockchain technology to construct a procure to pay solution that covers the entire spectrum of PTP activities, from invoice scanning and processing to data management and funds management to ensuring on-time payment while minimising value leakage and lowering operational costs. Our blockchain procurement solution development services add more value to our clients' businesses by assisting them in achieving the following goals:
Simple Customer Onboarding
A blockchain-based KYC (digital identity verification) method speeds up user onboarding and creates a centralised store of validated user documentation that the requester can readily access.
Upgraded Verification and Authentication
Blockchain allows for the rapid distribution of authentication rights across the procure-to-pay chain, preventing fraud and increasing security throughout the PTP process.
Processing of Invoices
The use of blockchain technology to exchange invoices allows for shared database access and eliminates the requirement for invoice scanning. Authorized parties have the ability to review transactions without having to reconcile them.
Settlements at a Faster Pace
Reconciliations are no longer necessary because of complete transparency and real-time access to the common database. This has the potential to change commercial procedures, such as the normal D+30-day settlement period.
Increased Stakeholder Trust
The PTP process is built on trust and transparency thanks to shared public IDs, fair ratings assigned to market players based on product quality, delivery reliability, and timely payment of invoices, as well as transaction history.
Lower Risk of Money Laundering
It becomes easier to spot suspicious transactions and reduce the danger of money laundering with real-time access to permanently preserved, tamper-proof past information about payments.
Benefits of a Blockchain-based Supply Chain
Our blockchain-based supply chain system comes with several industry-leading features that assure maximum efficiency.

Wallet with multiple currencies
Wallet with multiple currencies
The addition of a multi-currency wallet allows for the safe storage and transfer of a variety of cryptocurrencies and tokens, resulting in more secure platform transactions.

Efficient Contract
Efficient Contract
The platform's smart contract controls the generation and distribution of crypto tokens. Any payments made across the procure-to-pay chain are made with these tokens

Exceptional Matching Engine
Exceptional Matching Engine
The powerful matching engine swiftly matches buy and sell orders. If you need to acquire a token to complete a transaction on the platform, you can rest assured that your order will be fulfilled quickly.

Instant Understand
Instant Understand
Your Customers (KYC) and Anti-Money Laundering (When a new user is introduced to the procurement-to-pay chain, blockchain-based KYC and AML verification processes speed up and simplify user onboarding.

Alternatives to Liquidity
Alternatives to Liquidity
The exchange achieves high liquidity by establishing a secure API link with external exchange platforms. This allows for the fastest possible fulfilment of buy and sells orders.

Dashboard for Reporting
Dashboard for Reporting
The intuitive reporting dashboard provides access to balance reports and transaction reports, thereby promoting complete transparency and helping in well-informed decision-making.

Security with several layers
Security with several layers
Multi-layer security is built into the platform using industry-leading technologies including two-factor authentication, encrypted user access, SSL implementation, and more.

Management of Funds
Management of Funds
The money management system makes managing funds easier and gives information such as the total supply of tokens, the amount of tokens in circulation, and more.

User Administration
User Administration
It's easy to manage stakeholders, restrict or suspend users, and more with the powerful user management system. It also aids in the administration of user logins, rights, permissions, and roles.
Modules in our software include
1
The Admin Panel
Displays a data-rich dashboard, as well as buy-sell and send-receive transactions
Gives you a live overview of the business and transactions
Displays user information and generates real-time reporting on users, transactions, and revenue
Allows for the creation and distribution of tokens, as well as the maintenance of user profiles and funds transmitted
2
Trading in crypto-to-fiat currencies
To see the buy-sell pricing of crypto assets, use the order book
Open orders can be viewed here
Order history for the previous 24 hours
Keep an eye on current trading prices
History of transactions
3
The wallet
Provides a real view of your transactions
Allows you to manage multiple crypto wallets
All cryptocurrencies, tokens, and fiat currencies' balances are displayed
4
Smart contract
ERC20 tokens can be created with the help of a smart contract
Controls the token supply
Allows tokens to be automatically sent to users' wallets
Controls the tokens' burning
If you want to build a B2P blockchain system for procure to pay with unique modules customized according to your business requirements, we can guide you through the development process.
Our Blockchain Procurement Solution's Security Features
To ensure secure processes across the PTP chain, we reinforce our blockchain-based supply chain system with multi-layer security.
Why should you choose us?
You can rely on a team of finance and technological specialists at Skyach Software Solutions to help you quickly implement your B2P blockchain solution for procure to pay.

Services with a clear mission

Solutions that aren't dependent on technology

Time-to-market has been sped up

Production costs are lower

Support is provided 24 /7

Technical expertise spanning over 15 years
Learn how procurement
businesses are using Blockchain
for fastening cash flows
Hire us to
Talk to Our Experts
You are always welcome to have a friendly chat with us to discuss your business needs. We also offer free consultation catering to your business requirements.